Fatherhood
Nov 01, 2014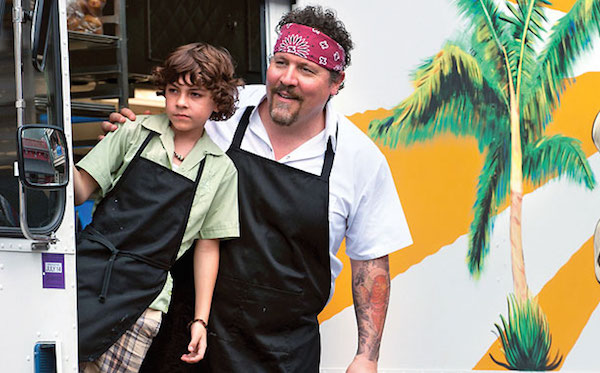 I liked the movie Chef more than I thought I would. I think I'm getting sappy in my old age, as I'm really starting to dig any movies with a good family relationship story in it, and I thought Chef's family story line was more than the typical one-dimensional story you normally see in films.
There's this one scene that blew me away. Jon Favreau's character explains to his son everything entailed with running a restaurant business as they start a food truck. At one point, they both take a break from the line while there is food prep going on and customers lined up and he says to his son something to the effect of "Look at all this, this is what I've spent my life doing and I'm proud of it and I'm really good at it, and I hope you can appreciate that" and they have a moment, and it's really great.
Then I thought of my own life and how I could impart that same lesson with my own daughter.
I've spent over a third of my life building communities online and designing applications and their interfaces, but what concrete thing can I point to as proof? I suppose someday I'll have the same Favreau talk with my daughter. We'll stand next to a laptop showing the typical comments section at the bottom of a newspaper article and I'll say "for the last 15 years I've done everything in my power to prevent that kind of shit-slinging you see on this site. It's what I'm good at and I'm proud of it, and I hope you can appreciate it now that you're older."